When we saw what ChatGPT could do, the first thought we had was:
JOB DESCRIPTIONS!
If you are finding that your team is having a hard time wringing, finding, or editing job descriptions with your stakeholders, CompTool's job description manager will solve your problems quickly.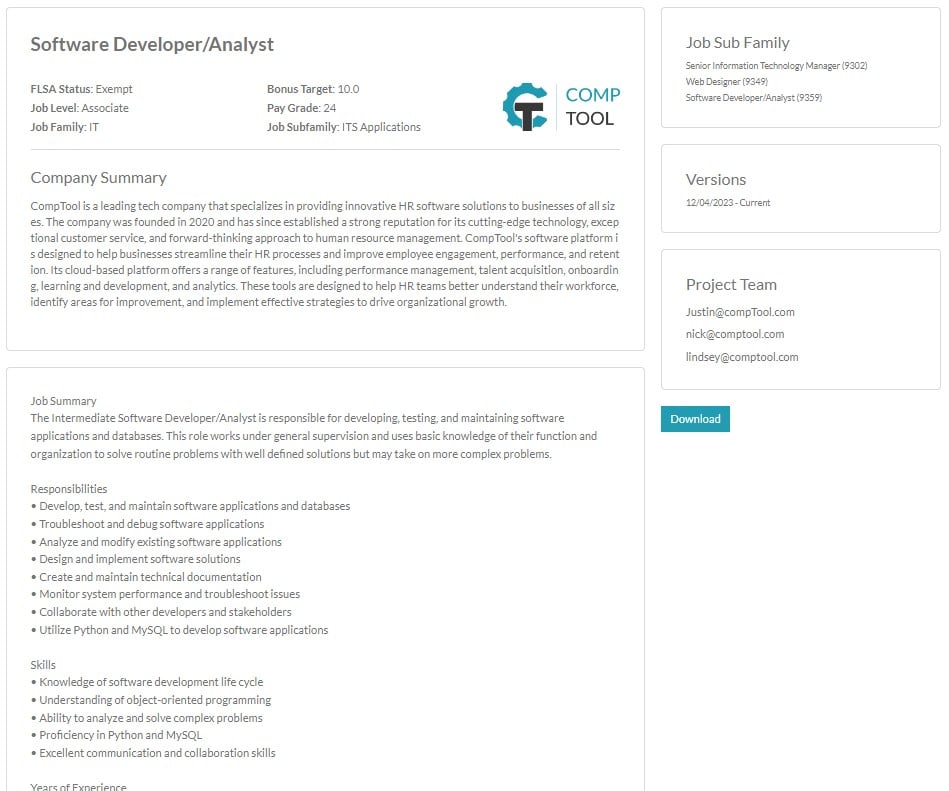 Let us show you how we can help!
CompTool Now Helps you Write job descriptions using chatGPT
CompTool is the first compensation & benchmarking software that includes ChatGPT to help your team write job descriptions from scratch.
Stop spending time creating job descriptions
2/3rds of compensation pracitioners spend more than 1-hour creating a job description. With CompTool's job description manager, that time can be drastically reduced by using our AI technologies to develop job descriptions that are leveled and accurately describe the job.
There are a number of reasons that youre team needs to keep previous versions of job descriptions. CompTool's job description will keep old descriptions, allowing you to see the job description status during different periods of time.
Consolidate your job descriptions into one location
One of the biggest challenges with job descriptions is just finding the most current version. CompTool consolidates all of your job descriptions into one location, maintaining the historical versions of each job description as well.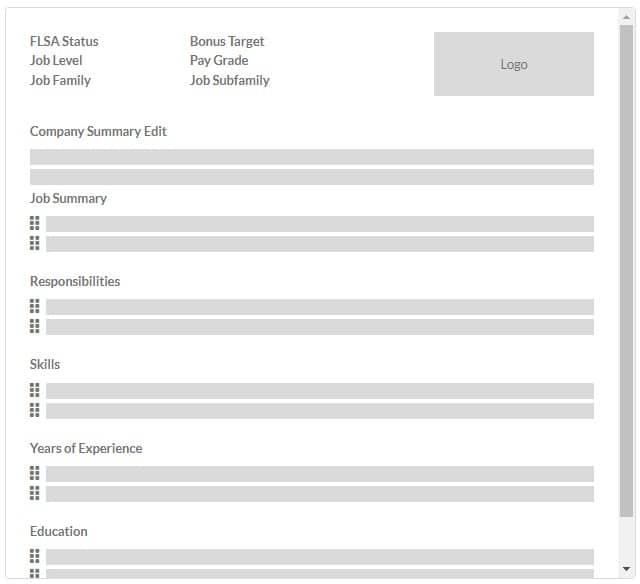 Customizable Job Description Templates
We realize that not every company will have the same job description requirements. CompTool and Squirrel allow you to customize your job descriptions so that you've got the right information, where you need it. CompTool's job description manager lets you pick and choose the sections you'd like to include, and decide the order of each section.
After you create the job description template you prefer, ChatGPT will create a job description that includes the sections you chose, in the order you selected.
collaborative Job Description Development
CompTool & Squirrel's job description manager allows users to create project teams that can review, edit, and approve job descriptions. With CompTool's job description manager, it's easy to add anyone to the approval process so you can be sure you get better buy-in and accurately written job descriptions for all of your roles.