Prove To Managers & Executives Your Salary Surveys Are Accurate
One of the most common complaints that Compensation Professionals hear from managers and executives is that the survey data doesn't have the right companies in it or the data is too old.

Many of our clients use Squirrel to compare the findings in Squirrel against their traditional salary surveys to validate their survey data.

Being able to show your management teams exactly what a specific competitor is paying last week, and how it compares to your salary survey results builds greater trust in the survey data and your compensation process, overall.

Material Handler Salaries in DFW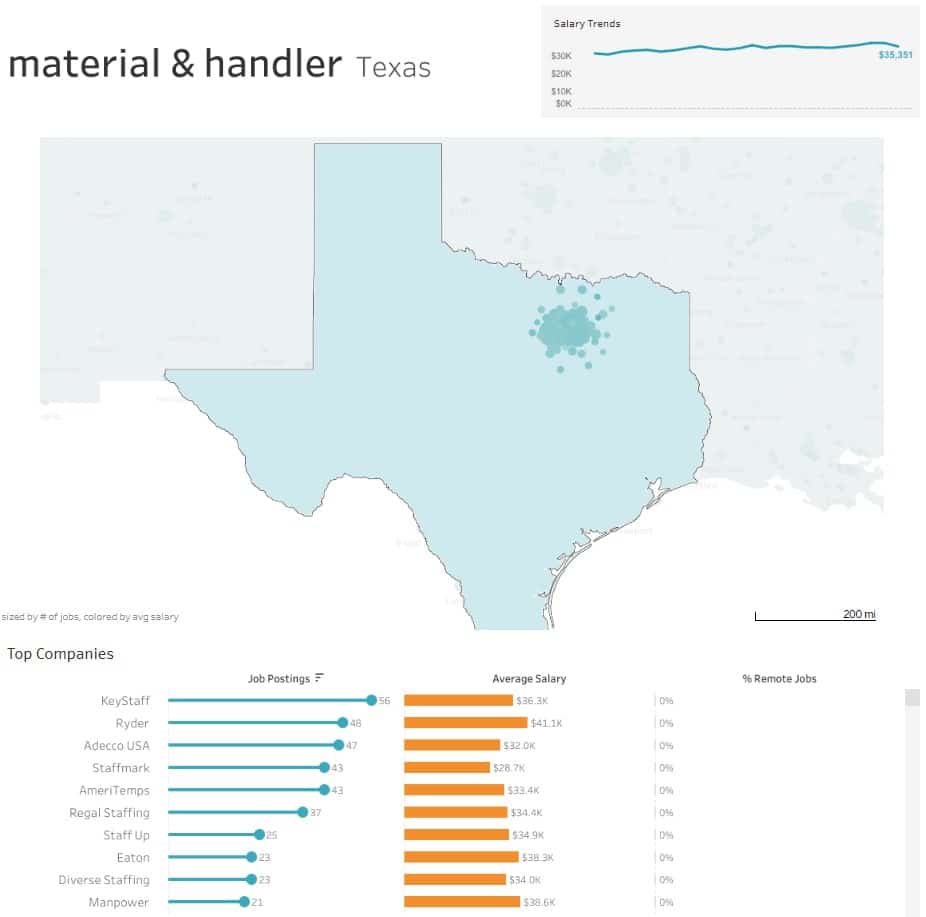 Salary Ranges for a Blockchain Developer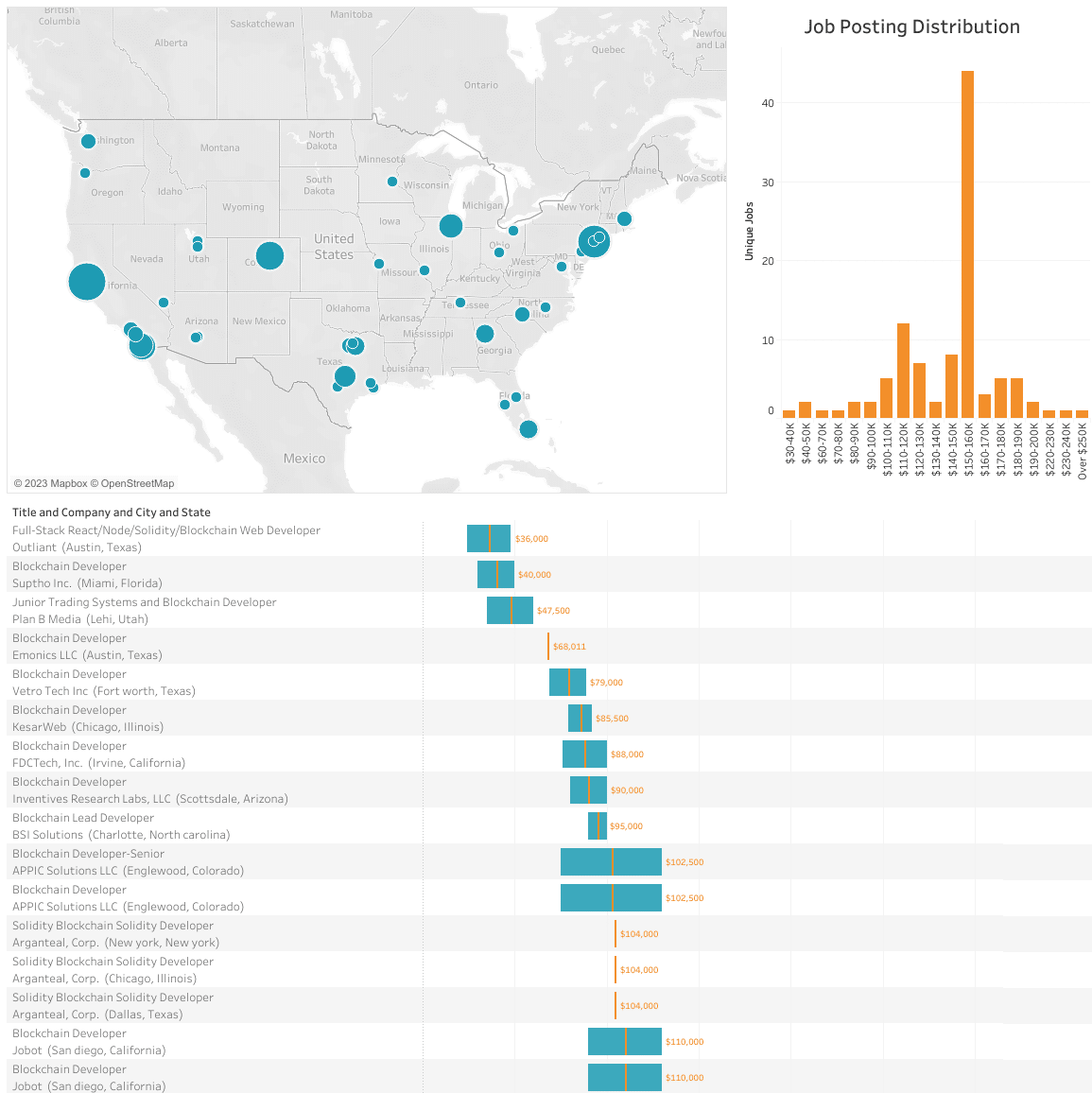 Find Salary Data Before Its In The Salary Surveys
Adding survey jobs to a traditional salary survey can take years. The survey team has to first identify the jobs to add, create the job family, define the jobs and add it to their surveys for participants to submit data for. Then more than 5 companies have to report back that they have the roles, usually across several job levels. This entire process can take multiple survey cycles before there is enough data to report on.

Since Squirrel adds tens of thousands of jobs to it's stash every day, we get salary data for emerging jobs faster than a traditional salary survey.

Take Blockchain Developers, for example. Squirrel has collected nearly 10 times as much data as leading technical salary surveys – and even better, it's current data. Another benefit from Squirrel is the information isn't anonymous – which we are able to do by using publicly available information.
Get more specific salary data than traditional salary surveys
The jobs in salary surveys are usually fairly broad and generic , which allows compensation professionals to match their jobs more easily.

The downside to broad job descriptions is that if you're looking for very specific kinds of jobs, they may be lumped in with others that aren't as applicable.

Take Salesforce developers, for example. In many of your more traditional salary surveys, these roles would be grouped in with your software developers or application developers. Squirrel, however, has so much data, called by it's common name, that you can get deep into the nitty-gritty, and find jobs that are almost exactly like your own. This level of detail ensures you're able to set your pay rates competitively and accurately.
Salesforce Developer Salary Report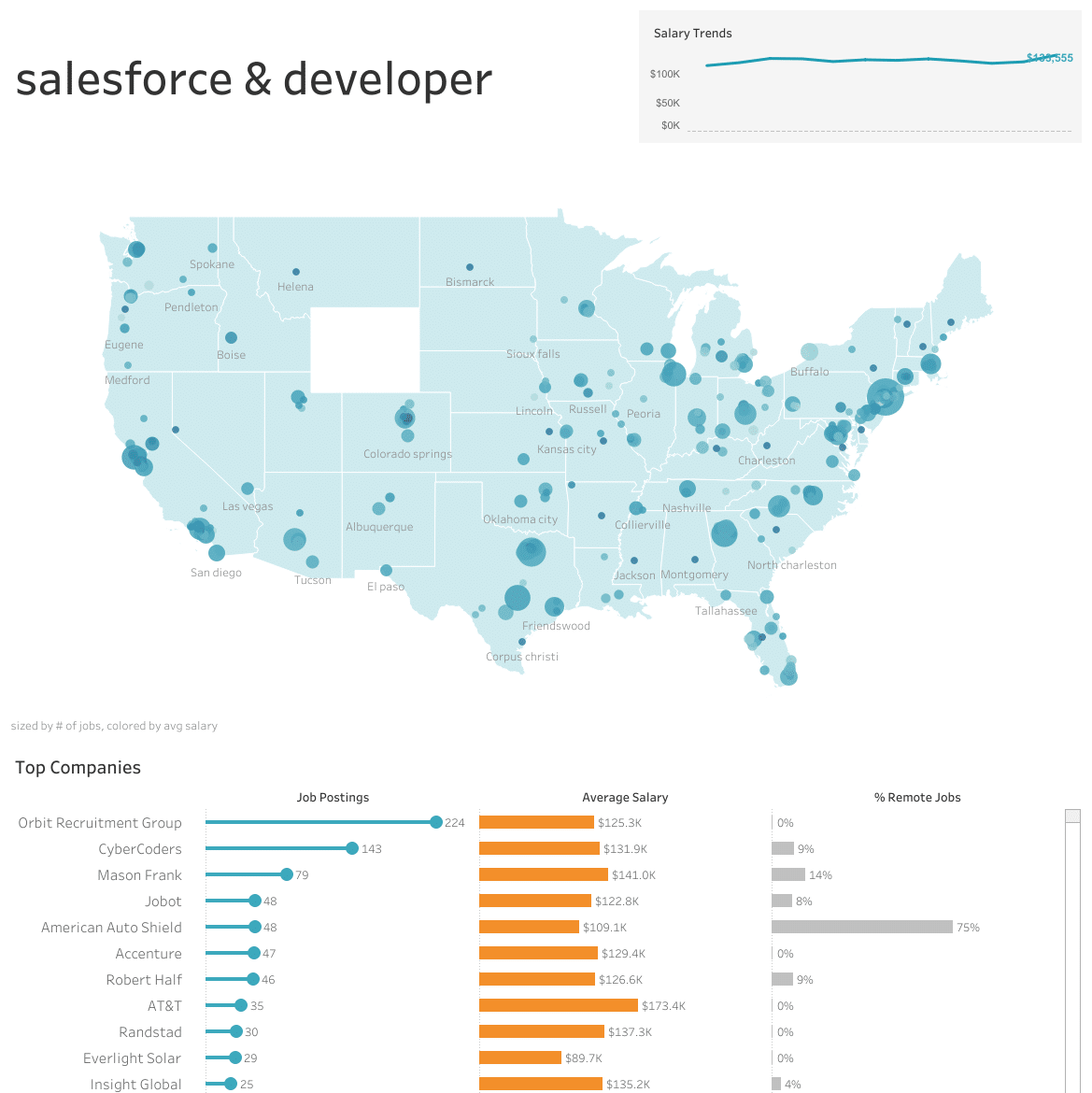 Microsoft Software Engineer Job Postings in Redmond, WA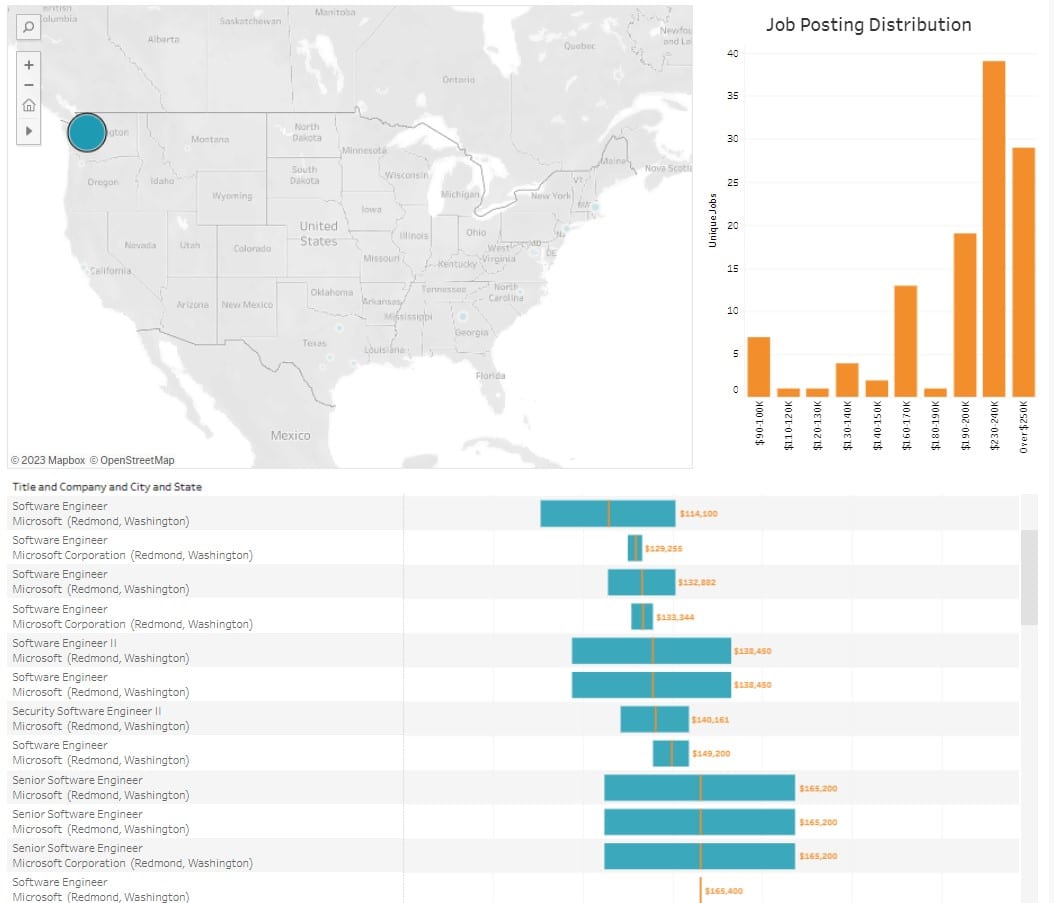 Figure out if Other Local Companies are Actually Paying More
Sometimes when new businesses move into your local market, the gut reaction of recruiters and hiring managers may be that you're going to have to increase your pay rates for some jobs. We have seen this over and over when big retailers, such as Amazon, set up distribution centers in rural areas.

Squirrel can help you explore the local labor market, zooming in to see what it really takes to be competitive at the local level. In many cases, Squirrel will help you uncover how much your local competitors are paying, how many roles they are hiring, and where the roles are at.


Assess if your salary surveys are keeping up with a fast market
Many of our clients use Squirrel because they have had difficulties recruiting and retaining employees because salaries have become so competitive, so quickly. Even Companies that lead the market data from their traditional surveys are having a hard time keeping up.

One of the biggest challenges, though, is that we haven't had detailed data to support what we're all feeling: the rate at which the labor market has moved.

Squirrel solves that by providing detailed report showing just how fast the labor market has moved, on a daily basis. Squirrel is especially powerful for hourly, non-professional roles, as well as tech jobs and healthcare jobs.

Wage Growth for Material Handlers